Junk Removal Services in Dubai
We offer efficient and affordable junk removal services in Dubai. We have smart equipment and efficient workers to move out all sorts of debris from your place.
Our junk removal services are quick and we are prepared 24/7 to facilitate the customers. You need not worry as Bluebox Trash removal services in Dubai are here to take away any old or junk material.
Which Junk Removal Services Do we Offer in Dubai
Our Debris removal services in Dubai are a great way to get rid of the clutter in your home and office.
We can help you declutter and organize so that everything has its place again!
So Our Junk Removing Services will take care all those unwanted items, and allow you to make room for new stuff.
Are you worried about an overgrown yard? And want a garden debris cleanup? Relax because we have the best garden debris removals at Bluebox. Our junk removal services include collection of dead leaves, broken gardening equipment, and cleaning of broken areas. 
We haul out all the usable stuff including furniture, doors, batteries, organic waste, electronic appliances and recycle them. The organic stuff is mostly recycled to make fertilizers and both wooden and metal items are refurbished.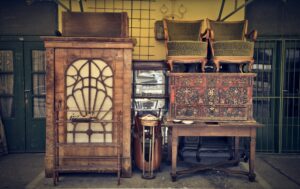 Residential Junk Removal In Dubai
We offer Home junk removal services to declutter your apartment, villa, and homes. We remove old furniture and take away all the appliances that you want to remove. Our junk removal service also includes the decluttering of carpets. Bluebox junk removal service also collects old mattresses, cabinets, lightings, and we also remove old floorings.
Commercial Junk Removal Dubai
We also offer Commercial junk removal services in Dubai to provide a white glove handling of the things that you want to leave behind. We haul the electronic appliances and old furniture and clean out the damaged ones. Our office junk removal services include cleaning out the old floorings, office equipment, debris, and another commercial clean-out ritual.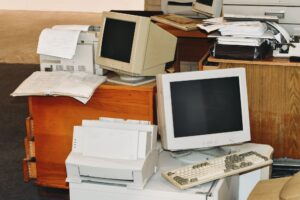 Why To choose Bluebox for junk removal services?
Many companies are offering junk removal services in Dubai , so what makes us better than our competitors is our professional services. The ultimate goal of our Junk removal services is client ease and satisfaction.
Most frequent questions and answers
Bluebox offers affordable junk removal services. Our cost is mainly for the hours and labor required for the work. We do not ask for additional charges once the contract has been settled.
Not just a complete house cleanout but, bluebox junk removal services also offer thorough office, apartment, villa, and garden cleanouts at an affordable price. 
Bluebox junk removal quote is absolutely free. We provide an online quotation option on our website without any charges.
Book Your Move / Request A Quote