Movers in Dubai Internet City
Whether moving your business or starting a new one in DIC, you need a reliable moving company to help you safely get your belongings there. Bluebox Movers are the top movers in Dubai Internet City to choose from. Moving your business is a big step and can be a daunting task in the most vibrant and rapidly growing area in all of Dubai.
However, no need to dive in head first without a plan or the right people in your corner. We can make your transition smooth with years of experience and a strong commitment to providing top-tier quality service. Simply, we ensure that your valuable belongings are moved quickly, efficiently, and without any damage with our professional moving solutions in Dubai Internet City.
Pack Up Your Troubles & Call BlueBox Movers in Dubai Internet City
The first and most important step in any move is packing everything up safely, so it arrives at your new destination in the same condition it left in. Our team of expert packers wraps and protects your belongings with the utmost care, whether it's delicate electronics or valuable paintings. Our scope of relocating services covers a vast array of items from office equipment and documents to heavy machinery.
Our state-of-the-art moving trucks are equipped with the latest technology to ensure a safe and sound journey for your things. In case of any emergency, our team is trained and experienced in handling any situation that may arise. So, no worries and no stress with Bluebox Movers!
Our Top-tier Commercial Moving Services in DIC to Flourish Your Business
There's no need to shutter your business for days or weeks while you wait for everything to be moved into your new location. Our commercial moving services in Dubai Internet City are designed to get you up and running again in no time. Our moving services are not limited but include the following: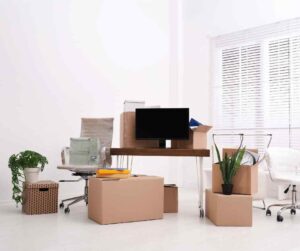 Office Moving Services Dubai Internet City
We understand that office relocation can be a disruptive and costly process for any business. That's why our team of best packers and movers work quickly and efficiently to minimize downtime and get you back to work as soon as possible. We can easily move your entire office, from cubicles and desks to computers and printers.
Co-Working Space Moving Services Dubai Internet City
If you are moving your business into a co-working space, we can help make the transition seamless. Our moving company in DIC has extensive experience in moving businesses into co-working spaces. The best we can do is to create a customized plan that meets your specific needs and budget.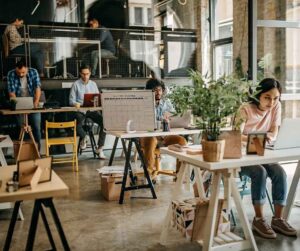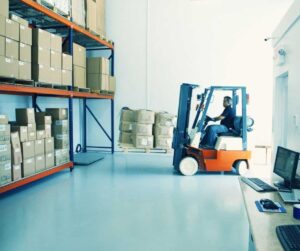 Warehouse Moving Services Dubai Internet City
Need to move your inventory or equipment to a new location? Our warehouse moving services in DIC are designed to cater to your specific needs. We have a team of experienced and certified forklift operators who can safely move heavy or delicate items. We also offer storage solutions if you need to keep things in a safe and secure place for a short or long period of time.
Light Industrial Unit Moving Services in Dubai Internet City
Under light industrial units, it includes moving of small-scale factories, plants, etc. It is always advisable to take the help of experts like us for such moving so that your valuables are in safe hands and moved without any damage. From relocating small parts to big machinery in DIC, we have expertise in handling all types of light industrial units.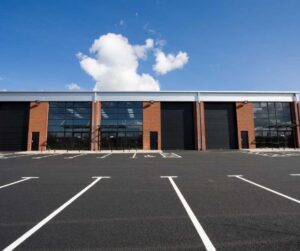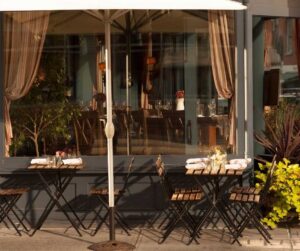 Retail Business Moving Services in Dubai Internet City
We know that time is money, especially when it comes to retail businesses. Our best retail moving solutions are designed to take the hassle out of relocating your store. We can quickly and efficiently move your entire store, from fixtures and displays to stock and merchandise. Our efficiency and experience packs everything safely and securely.
Office Furniture Moving Services in Dubai Internet City
Office furniture is often the most difficult and heavy item to move. Why struggle with trying to move these items yourself when you can leave it to the experts? BlueBox Movers have the best team of experienced and certified furniture movers in Dubai Internet City. They can safely move everything from chairs and desks to filing cabinets and conference tables.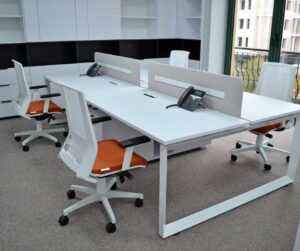 How Do We Stand Out From Other Moving Companies in DIC?
There are many moving companies in Dubai Internet City, but not all are created equal. Here's what sets us apart from the rest:
Expedited services to minimize downtime.

Flexible scheduling to work around your busy schedule.

Affordable rates without compromising on quality or service.

A fleet of modern and well-maintained vehicles.

Fully licensed, trained, and experienced packers and movers.

No hidden fees or charges to exploit our customers.