At Bluebox movers, we offer fast, reliable and hassle-free home moving services in Downtown Dubai. Our company makes the shifting process smooth and easy. Being the top movers in Downtown Dubai, we handle the packing and moving of all your household items efficiently. Our team works with excellence thus ensuring full protection of your products during shifting. You can take our services including office shifting, villa shifting, apartment shifting, and even we handle hotel moves as well.
Being one of the most popular area in Dubai, there are a lot of people who are always on the move to or from Downtown Dubai. If you are one of these people, then you know how difficult it is to keep track of all your belongings and make sure that they are all safely packed up and moved to your new home. This is where our team of movers and packers in Downtown Dubai come in.
All in One Movers in Downtown Dubai
We have a team of experienced and courteous movers who will work diligently to get your belongings from  Downtown Dubai to point anywhere in the world safely and efficiently. because our relocation services in downtown are not limited to local moves only. We also offer a variety of additional services to make your move as stress-free as possible, including packing, unpacking, and storage.
Our Moving Services in Downtown Dubai
Our moving services are the most affordable and convenient in the Downtown Dubai. We offer a wide range of services to meet your moving needs, whether you're moving across block or across the country. We have the experience and expertise to make your move as stress-free as possible.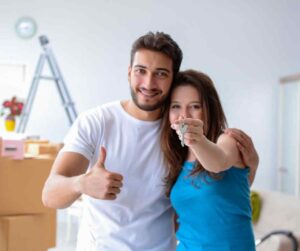 Home Moving Services in Downtown Dubai
Bluebox is one of the best residential movers in Downtown Dubai. Our company has its own cargo trucks, ensured stockrooms, and a tremendous gathering of master staff based in Downtown Dubai. We have been in the home moving business all through the past couple of years and have formed into one of the greatest home moving companies.
Commercial Moving Services in Downtown Dubai
Bluebox is a leading finest of commercial moving company in Downtown Dubai with reliable staff and premium services. We move you through the state and city easily and quickly at an affordable price. However, relocation of your office is not a hard task for us. Our movers and packers team are professionals with years of experience.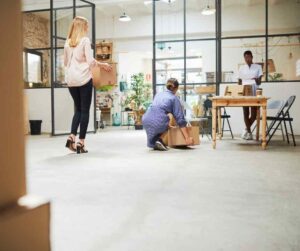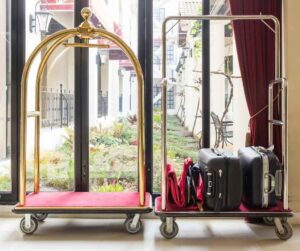 Hotel Moves in Downtown Dubai
Being a top relocation company in Downtown Dubai we also handle hotel moves. We have a specialized team that is expert in handling all the aspects of hotel moves. From coordination to execution, our team will manage everything for you so that you can focus on your business. Our services are available 24/7 and we will be there for you whenever you need us.
Why To Choose Bluebox In Downtown Dubai
There are many reasons to choose Bluebox movers in downtown Dubai. One of the most important reasons is that we have the experience and expertise to get your belongings moved safely. You can check out our Google Business Profile reviews before making a final decision.
Our prices are not too high. It is a lot affordable at the market standard prices. Hence, we offer affordable office and home moving services in Downtime Dubai. 
Before shifting the stuff, we excellently pack them in high-end packing boxes that ensure protection of your household items.
We ensure the fast and safe shifting of your stuff as our team fully takes care of your products. Our staff efficiently pack all your household items and shift them to the other place safely.
We are available 24/7 at your doorstep. Our team offers full support and assistance to you in all the matters.
Customer satisfaction is our priority. We work with advancement and innovation to provide safe, fast, and reliable moving services.
Most frequent questions and answers
Our services include the proper packing and moving of all household items including electronics, furniture, and more in a safe way. 
We fully pack things and then deliver them safely in our vehicles. The high-end packing boxes ensure the proper protection of your valuable products. 
Bluebox provides reliable and affordable moving in Remraam Dubai. However, the cost depends on the quantity of stuff you want to move.