Get your hands on the top-rated Movers in Meadows! Yes, we are talking about Bluebox Movers, your one-stop shop for anything and everything related to moving Villas in Meadows. How can someone not know about this place? Meadows is known to be one of the most happening places in Dubai.
With a range of new residential towers and the number of people moving in and out of this suburban community, there is a constant demand for movers in Meadows. Guess who they rely on to get their belongings moved? It's us! Our moving services in Meadows are always at par with the international standards. So you can hire us with complete peace of mind.
Top-rated Movers and Packers in Meadows at Your Service
Imagine a scenario where you must move out of your rented apartment and shift all your belongings to a new villa in Meadows. The first thing that comes to mind would be to search for the top-rated movers company in Meadows, right? Well, we are glad to inform you that your search ends here!
We have a fleet of vehicles and a team of professionally trained drivers who are experienced in handling all sorts of goods, be it fragile items or heavy furniture. We use state-of-the-art equipment to load and unload your belongings to avoid damage. Even our packers and movers in Meadows are well-versed with the art of packing so that your belongings reach their destination in one piece. Trust and process, and you will be amazed by the results!
Exceptional Residential Moving Services in Meadows
Bluebox Movers are known for its exceptional residential moving services in Meadows, Dubai. We understand that every customer has different requirements, and we tailor our services accordingly. Whether you are looking for a complete door-to-door service or just need assistance with packing and loading, we can help you out.
Our team of expert movers never compromise on negligence and work tirelessly to deliver your belongings on time. From setting up your new home to junk removal, we are responsible for every aspect of your move. The best part is that we don't charge an arm and a leg for our services.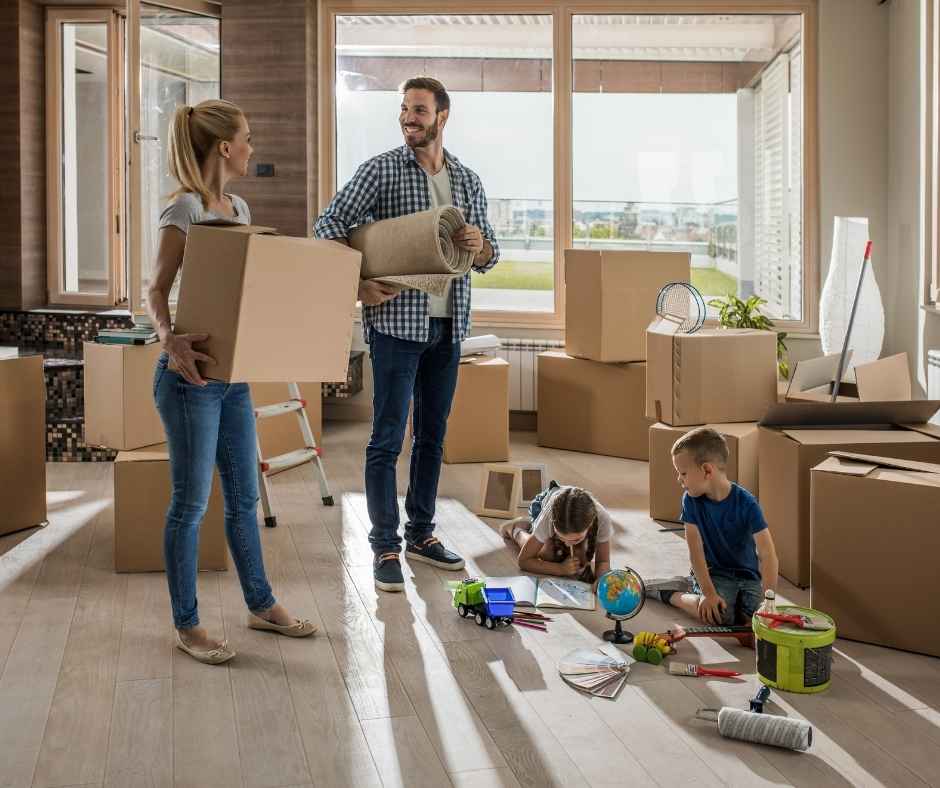 Villa Movers In Meadows To Help You With The Big Move
Have you finally bought your dream villa in Meadows? Congrats! This is surely a big milestone in your life. But, before you can start living your dream life, there is one more task at hand, and it is moving all your belongings to the new villa. We know that this can be pretty overwhelming, but don't worry; we are here to help you out.
Our villa moving solutions in Meadows are designed to make your life easier. Apart from taking care of the packing and loading, we also offer unpacking and setting up services. So, if you are worried about how to get your new villa set up, then just leave it to us.
How Bluebox Movers Set Itself Apart From Others?
Being one of the most reputable moving companies in Meadows, we always strive to improve our services and exceed customer expectations. Here's how we set ourselves apart from others:
We Offer Customized Solutions
From the initial consultation to the final delivery, we provide customized solutions to our customers. This means that we consider your specific requirements and design a moving plan accordingly.
Hand-picked Team of Experts
All our employees, from drivers to packers and movers in Meadows, are hand-picked and undergo rigorous training. So, their experience and expertise are always at your service.
We know your belongings are valuable to you, so we treat them with utmost care. But, just to be on the safe side, we conduct random quality checks to ensure that your belongings are in good condition.
We understand that one of the biggest concerns for our customers is the cost of the move. Keeping this in mind, we provide a free quote before starting the work, so there are no hidden costs.
Most frequent questions and answers
Meadows is a great place to live. It's an affluent neighborhood with plenty of amenities and things to do. Plus, it's located close to Downtown Dubai, making it a convenient place to live.
Yes, we do! Our team of expert packers takes care of all your belongings and ensures they are safely packed and ready for the move.
Rates depend on the type of move, the distance, and the number of belongings you have. Contact us for further details.