What if the best relocators and packers in Springs are a call away? No need to spend hours browsing online or making calls to different companies. Relax! Bluebox Movers in Springs are here for you. We are professional, full-service Movers and Packers who can help you with any moving needs.
The Springs in Dubai is a beautiful gated community that offers a serene and luxurious lifestyle. It's the perfect place to move. No matter what your reasons for moving are, we make sure to have efficient and top-notch moving services efficient. The goal is to offer an excellent, customer-oriented relocation solutions at a competitive price.
The Springs: An Idyllic Community To Move With Bluebox Movers' Help
The best thing about Springs is it's a close-knit community. It has that small-town feel as it is an intimate network of villas with a great sense of security. Moving to Villa or a townhouse involves a lot of work like packing, unpacking, and lifting heavy furniture. However, it is a task that Bluebox Movers gladly accepts because we know how important your move is to you.
Our team comprises expertly trained professional movers who perform their duties with the utmost care. From the initial planning stages to the final unpacking, we will be with you every step of the way. Our moving services in Springs include the following:
A free consultation to assess your Moving needs.

Full-service packing and unpacking.

Custom crating (for valuable items).

Transportation to your new space.

Unloading and placement of furniture.

Junk removal and final walk-through.
Residential Moving Services in Springs
We understand that each family is different and has unique needs. Our residential moving services in Springs, Dubai, are designed to provide a tailored solution that works for you. No matter your move's size or scope, we ensure it is executed flawlessly.
We work with you to create a moving plan that fits your schedule and budget. Our team of professional movers and packers in Springs offers garbage and debris removal, full-service packing and unpacking, transportation, and many more.
We understand that some items are sentimental. So no more worries, Bluebox Movers will make your Villa and townhouse move as smooth as possible.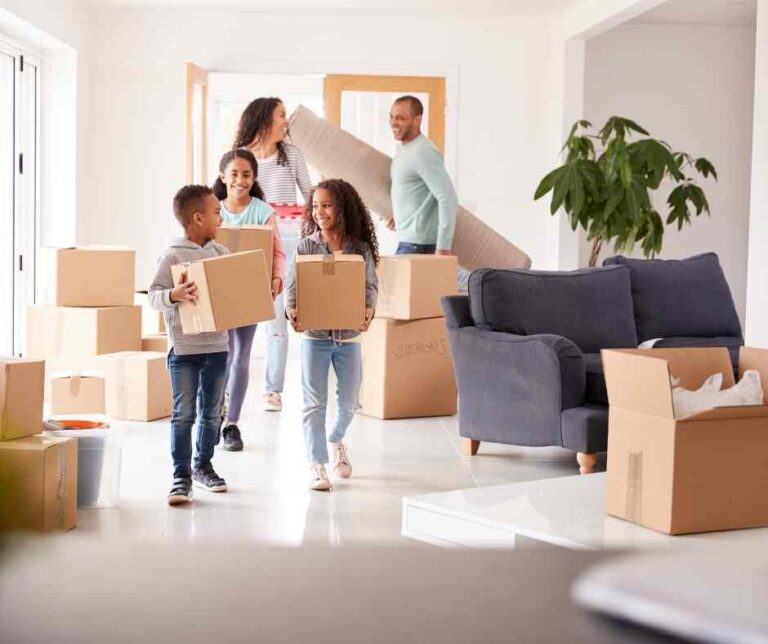 Villa Moving Services In The Springs
The beautiful villas in Springs definitely grab attention. However, it's not just the looks; people are also drawn to its luxury and amenities. If you are moving to a villa, finding a mover that you can trust is essential.
At Bluebox Movers, we take pride in being the best villa movers in Springs. We have successfully moved many families into their new homes, and we can do the same for you. Our team of professional movers is an expert in villa moving.
So, from the take-down of furniture to the careful packing and unpacking, we perform our tasks with great precision and care. Isn't the perfect time to start your new life in Springs? Let us give you a hand, and call us today for a free consultation.
Perks of Hiring Bluebox Movers in Springs
There are many benefits of hiring a professional Moving company in Springs. Look down below for some of them:
The biggest perk of having a professional mover by your side is that you don't have to spend extra on renting a truck or buying packing supplies. At Bluebox Movers, we provide all the necessary equipment and tools for your move.
If you are planning to DIY your move, you might incur some losses if any of your valuable items get damaged while moving. However, when you hire us, we are liable for any damages that occur during the move.
Hiring us can save your time and energy as packing, unpacking, lifting, and loading furniture is a time-consuming and tiring task. So, why not let the professional moving team handle it for you? This way, you can focus on other essential things.
The cherry on top, we offer a complete range of relocation services in Springs, Dubai. Whether you need help with packing, unpacking, transportation, or junk removal, we do everything for our prestigious customers.
Most frequent questions and answers
In the Emirates Living district, Springs is a gated community of villas built near the Meadows. From townhouses to villas, you can move into a property that suits your budget and requirements.
Hiring a professional mover is definitely worth your money as it saves you time, energy, and money and gives you peace of mind by handling your belongings with care.