Dubai International Academic City is a higher education free zone campus in the city of Dubai, United Arab Emirates. Finding movers in Academic City can be quite challenging as the government strictly regulates the area. There are, however, a few companies that are authorized to operate in the area, and Bluebox Movers is one of them.
Be it your home or office, Bluebox Movers has the expertise and experience to efficiently handle all your relocation needs. The professionalism and dedication of our team have helped us earn a reputation as one of the leading moving companies in Academic City. Isn't the high-quality service that you are looking for? Yeah! You are at the right place.
Safety, Sincerity, and Smoothness- The 3 S's of Our Moving Service
As one of the few authorized companies to operate in Academic City, we take our responsibility to deliver top-notch moving solutions in Academic City Dubai seriously. The safety of your belongings is our number one priority. We also believe in being honest and transparent with our clients from start to finish. So, there is less hassle and more peace of mind for you.
Our years of experience in the moving industry have taught us how to make a move as smooth as possible for our clients. For this, our efficient Academic city Movers and packers team uses the latest tools and technology to make your move a breeze. Isn't that the kind of service you are looking for?
Residential Moving Service Academic City to Upgrade Your Lifestyle
Whether you are a student or a working professional, Academic City presents you with the best of everything. We offer the best residential movers in Academic City to lift the burden of relocating your home so that you can start enjoying your new life as soon as possible.
Our team of highly trained and experienced relocators takes care of all the nitty-gritties, from packing and loading to transportation and unloading. No matter how big or small your home is, we will move it in the shortest time possible without compromising on quality.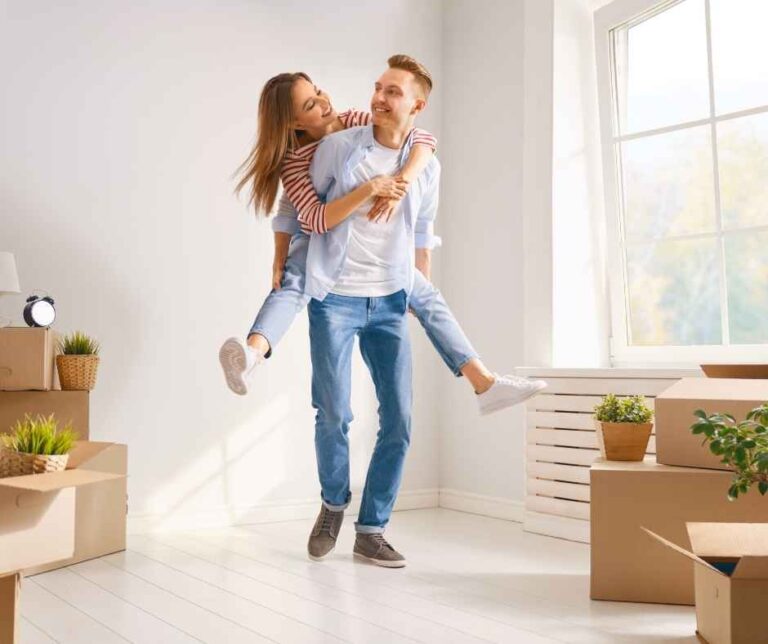 Apartment Movers in Academic City & Lift the Burden of Moving
Is relocation giving you nightmares? Hiring apartment movers in Academic City is the best way to get rid of all your moving-related stress. From packing all your household stuff in bubble-wrapping, cardboards, and sacks to loading them in the truck, we take care of everything.
Even if you want to move your car along with your belongings, we can do that for you as well. So, leave all your worries to us and relax; we can set your apartment according to your needs. Not just that, our apartment moving services are available at the most competitive rates, so you don't have to think twice before hiring us.
Office & Academic Institutes Moving Service
There is a lot that goes into moving an academic institute, whether it is a school, college, or university. However, with Bluebox Movers by your side, you don't have to worry! Our team of expert relocators packs your stuff efficiently and loads it carefully in the truck.
Then unload and unpack it at your new location so you can start your classes without delay. The best part is that our Office & Academic Institutes Movers services are available at the most economical rates.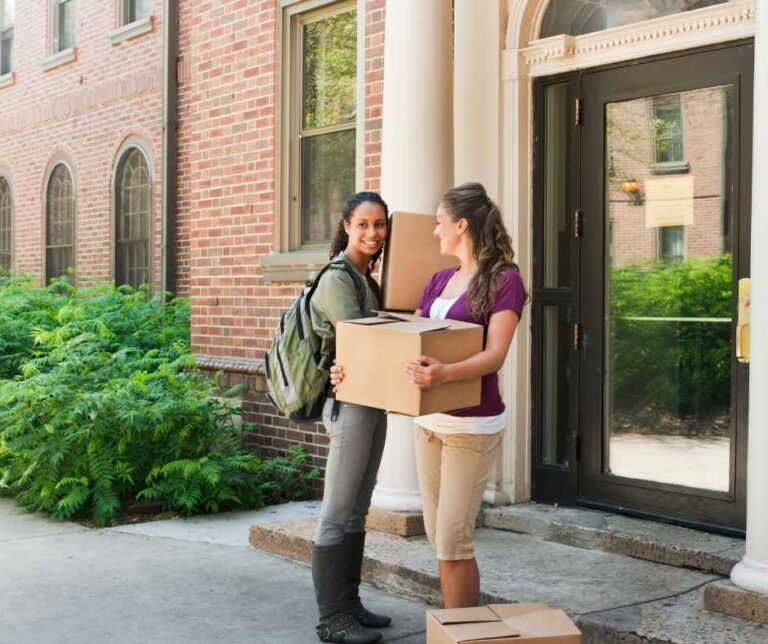 Five Reasons to Choose Bluebox Movers for Your Next Move
With extensive experience in the moving industry, we know how to handle all your relocation needs efficiently.
Swift and safe:

Is speed your top priority? Don't worry; our team of professional movers and packers in Academic City makes sure your belongings are moved safely and promptly.

Latest and upgraded equipment:

From state-of-the-art trucks to the latest packing materials, we have all the necessary equipment to ensure a smooth move.

Best customer service:

We are committed to providing the best customer service and will go above and beyond to ensure your move is hassle-free.

Budget-friendly:

We understand that moving can be expensive, so we offer competitive rates to ensure your move doesn't break the bank.
Most frequent questions and answers
The best way to hire the best movers in Academic City is by doing a little research. You can start by asking your friends and family for recommendations. Google is also an excellent resource for finding reliable moving companies in your area. Once you have a few options, make sure to read online reviews and compare rates before making your final decision.
The cost of hiring movers in Academic City varies depending on the size and scope of your move. Whether moving to an apartment or an institute, we have various moving packages to suit your needs and budget.
Book Your Move / Request A Quote