Are you knocking your head against the wall trying to find decent movers in Jumeirah Park? Well, you can stop searching now because Bluebox Movers has your back. We are the leading provider of relocating and moving services in Jumeirah Park, and we can help make your move smooth and hassle-free.
Jumeirah Park is a top-rated family-friendly community and one of Dubai's most sought-after residential areas. If you are planning to relocate there, we offer a complete range of moving services to make your transition easy and seamless. From packing and unpacking to loading and unloading, we take care of everything for you.
Say Goodbye to Your Moving Nightmares with BlueBox Movers
Are you dreading your upcoming move? Don't worry; our moving services in Jumeirah Park Dubai take all the stress and hassle out of moving for you. We are experts at what we do and can handle your move from start to finish. We do everything from offering packing, shifting, and loading services to providing temporary storage facilities.
However, our team of experienced and professional movers is specially trained to handle your belongings with utmost care. So, get in touch with BlueBox movers today and say goodbye to your moving nightmares.
Our Residential Moving Services to Ease Your Moving
As the saying goes, "There's no place like home." What if your home is in a Jumeirah Park residence? Whether you are moving to a home, apartment, or villa, we can help make your move a breeze. We offer a wide range of residential moving services in Jumeirah Park to grab your interest. Let's come down!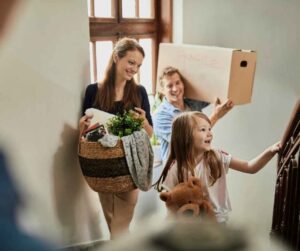 Home Moving Services in Jumeirah Park Dubai
How about we begin with the largest and most important type of move, a home move? We fully understand how overwhelming and daunting a home move can be in the Jumeirah Park residence. Our professional packers and movers work quickly and efficiently.
We use proper tools and packing materials to get your belongings from your old home to your new one. Moreover, our best Home moving solutions can handle all the heavy lifting and maneuvering, so you don't have to.
Villa Moving Services in Jumeirah Park Dubai
End your search for professional villa moving services with us. BlueBox Movers team is highly experienced in handling all your shifting requirements. From safe handling of fragile items to ensuring a smooth door-to-door transition of your belongings, we can do everything.
Our affordable moving solutions and top-notch quality standards have made us one of the best relocating service providers in Jumeirah Park. Plus, our villa moving customer support team is available 24/7, so we can work around your schedule.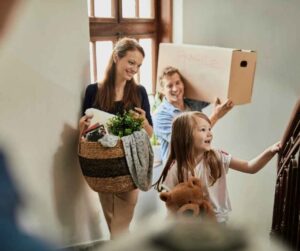 Why is BlueBox the Best Moving Service Provider in Jumeirah Park?
There are many reasons why BlueBox Movers are the best moving company in Jumeirah Park. A few of the reasons include:
Rates beyond Your Imagination
Our rates are highly competitive and definitely beyond your imagination. We also offer various discounts and deals that make our services even more affordable.
The Comprehensive Range of Services
We never say no to a challenge. Our comprehensive range of services includes everything from packing and loading to storage and transportation.
Noteworthy Quality Standards
Our team of highly experienced and professional movers provides top-quality service. The evidence of our quality standards is reflected in our long list of happy and satisfied clients.
Upgraded Moving Equipment
We use the latest tools and technologies like dollies, hand trucks, and furniture pads to make sure your belongings are moved safely and efficiently. Even we move your most delicate and fragile things with great care.
Our customer support team is available 24 hours a day, 7 days a week, to answer any questions or concerns you may have. If you need assistance, we are always just a phone call away.
Most frequent questions and answers
Yes, we do! We understand that packing and unpacking can be challenging. So, we have a team of experienced and professional packers who carefully pack your belongings using the best packing materials.
Yes, we have the experience and equipment necessary to move heavy and large items. Moreover, our team of professionals can handle all the heavy lifting and maneuvering.
Rates depend on the type of move, the distance, and the number of belongings you have. Contact us for further details.